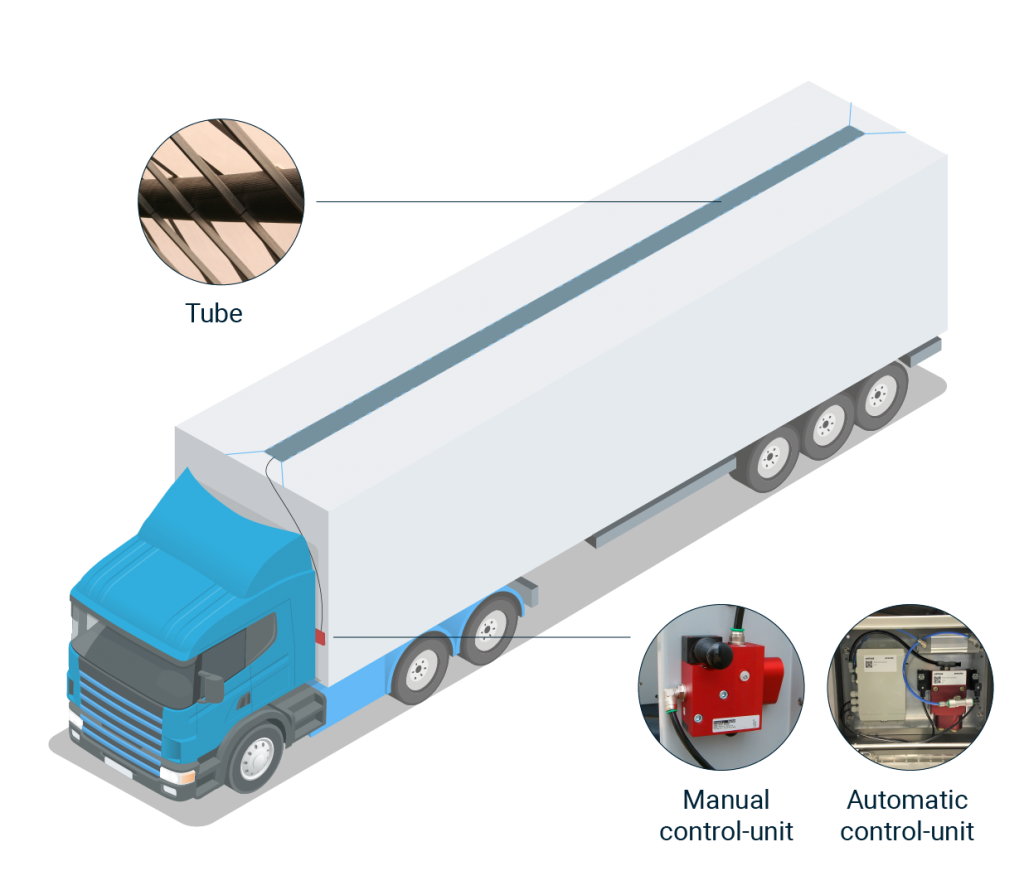 The Airtube has been perfected down to the last detail. The Airtube can be activated once the driver parks. The wide hose under the roof tarpaulin immediately fills with compressed air from the compressed air unit. Within 2.5 minutes, the Airtube causes the centre of the roof tarpaulin to peak across the entire length, making it impossible for rain water to remain on the surface in puddles. Before your driver takes to the road again, the Airtube is deflated at the push of a button – or fully automatically. Completely, so that the roof tarpaulin is nice and taut again. Safe travels!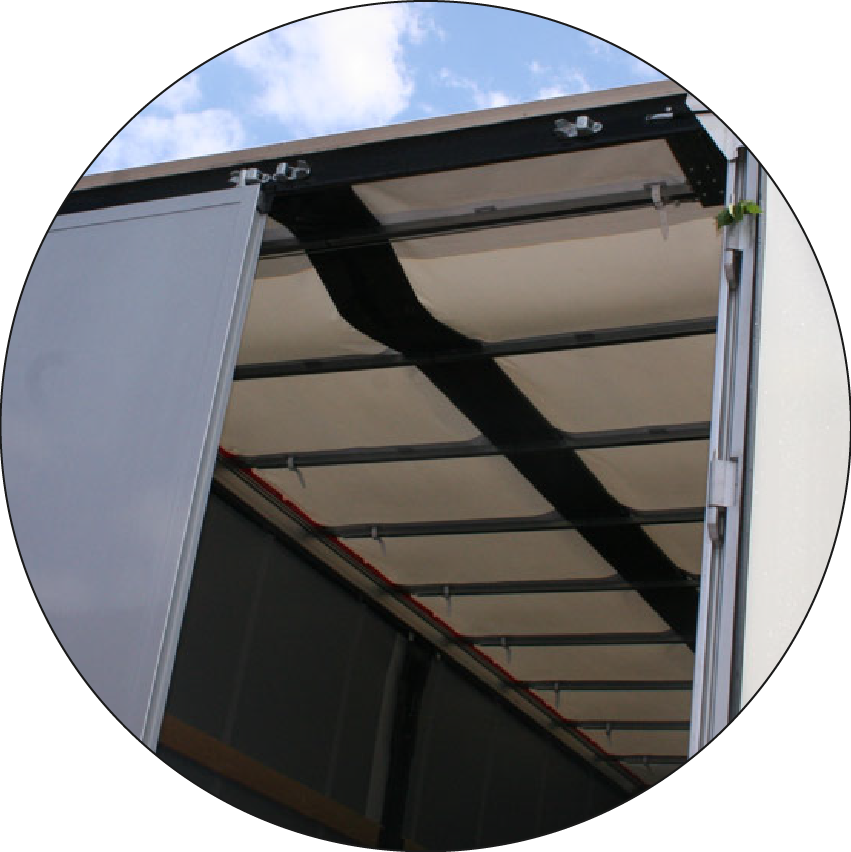 Airtube | Length depends on inner length trailer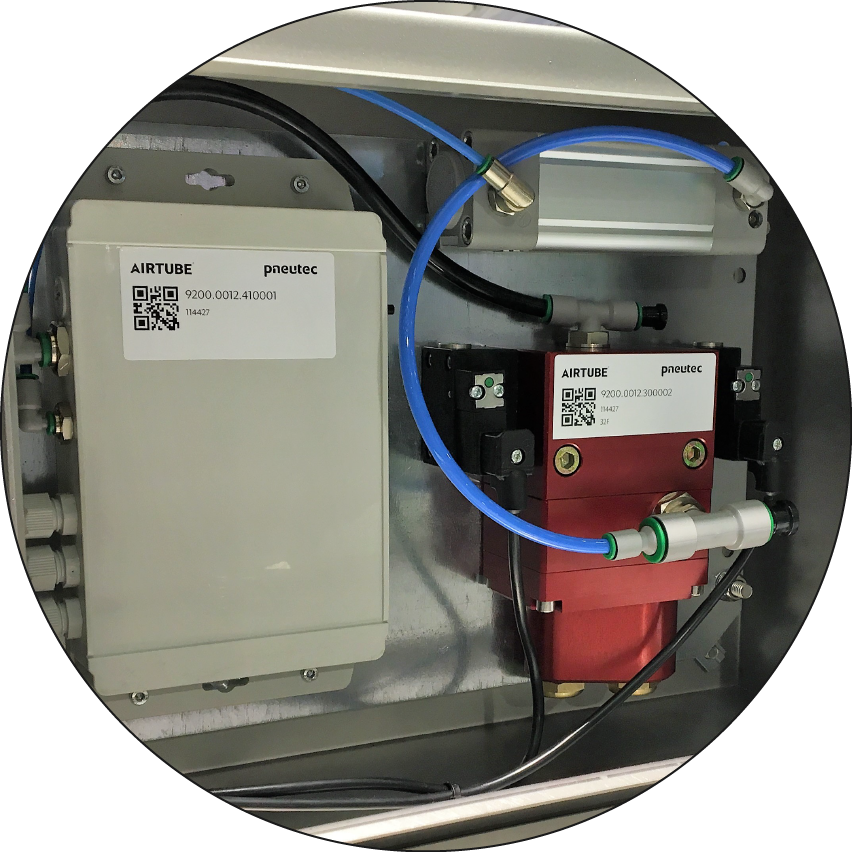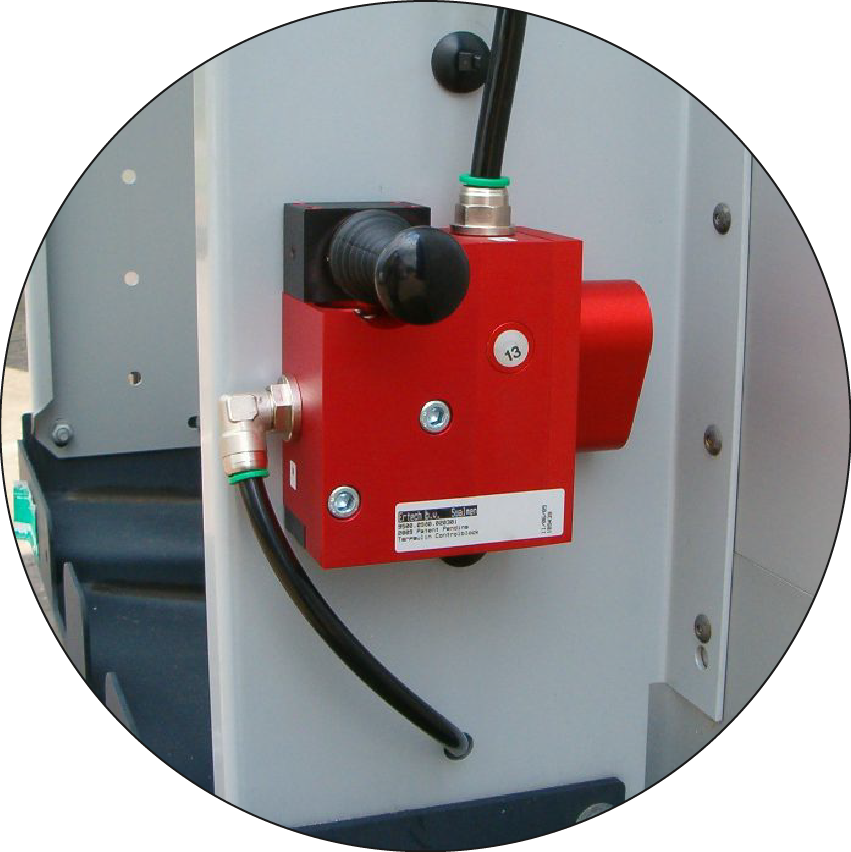 Installation in three steps
The Airtube has three components, weighing a total of around 11 kg: a PU hose, an air hose (the Airtube itself) and a control unit. This makes the Airtube both economical and very easy to install!
You mount the control unit in an easily accessible position on the bulkhead.
You secure the Airtube between the roof tarpaulin and roof beams.
You connect the control unit to the Airtube with the PU hose.
Do you need someone to install the Airtube? Our installation partners can do so quickly and properly!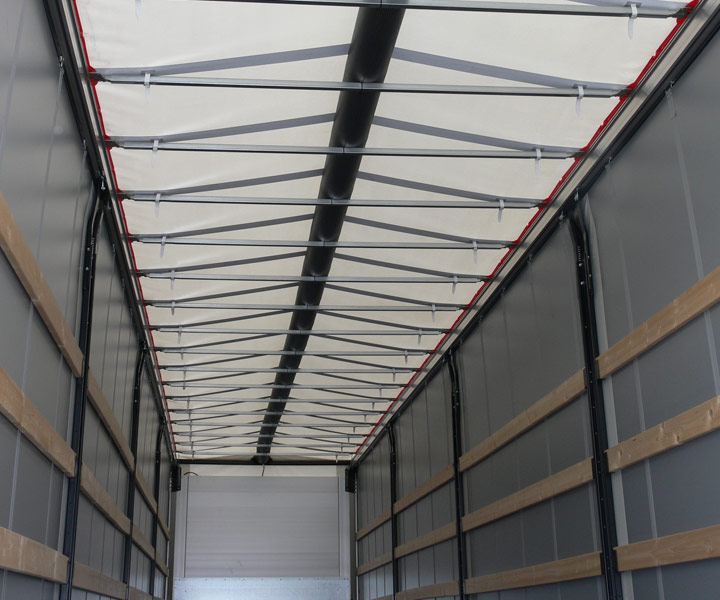 Tailored to your needs and requirements
You configure the Airtube yourself to suit your requirements. There is an Airtube to suit any trailer design. You can also choose between fully automatic or manual operation. The fully automatic model is ignition-activated. The Airtube is activated as soon as the driver removes the key from the ignition. When the ignition is turned on again, the Airtube begins to deflate itself immediately. Disconnecting the lead has the same effect. The unit is connected to the trailer and therefore works with whichever HGV is connected.